Protect your business and your customer data with end-to-end encryption and hardware designed for payments. This mobile tablet is available as Wi-Fi only or Wi-Fi + 3G if you've got a data plan, so you can go where the customers are.
Featuring a tough glass screen, silicone rubber (for improved impact performance), Wi-Fi or 3G capabilities, EMV chip card reader, EMV compliant NFC reader and more.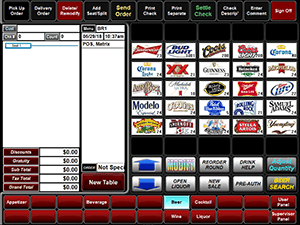 Leasing Options:
Matrix POS is now leasing the Mobile Tablet for a low cost of ONLY:
$39/month each

 

– Price is set for a lease of the POS Equipment for 36 months only!
Includes Tablet, Training, Tech. Support & Warranty!