Versatility Gives You More Options and Less Problems

     Dynamic digital signage software and restaurant menu software allows business owners, digital content creators and IT professionals the ability to remotely manage an unlimited number of networked display screens through a network. Digital content can be accessed and scheduled remotely to any number of digital display screens from any location with access to a network connection. This gives digital signage administrators the unique ability to educate, inform and entertain out-of-home audiences from any location to any location, worldwide. From digital restaurant menu software to digital signage software ElectroMenu® does it all.
      The ElectroMenu® system was designed and built tough to fit any business environment, even the harshest ones. Our system is vent-less and fan-less, giving it the ability to withstand high levels of dust, oil, and other liquids. This versatility allows you to mount your ElectroMenu® unit wherever it is best suited for you or your business.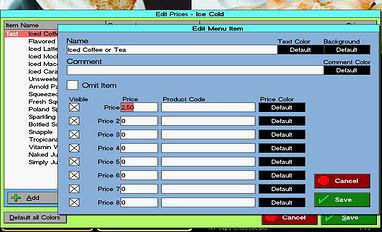 The digital signage software or restaurant menu software you choose to manage your display screen content may vary depending on your particular project goals and needs. However, we feel our digital signage software and restaurant menu software offers enhanced capabilities, dependability and network controls above those of our competition. We also have worked to make our digital signage software and digital restaurant menu software built tough and affordable, for both enterprise and small businesses alike. We provide all of our customers an easy to use, scalable solution with no ongoing fees, free phone support and free software updates for life. No one in the industry offers these benefits.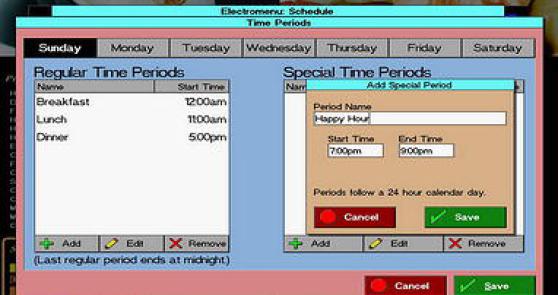 Like any software, digital signage software and restaurant menu software products range between complex enterprise solutions and simple entry-level applications. Similarly, prices for such applications often vary greatly while features generally remain standardized. Some digital signage software is available for purchase while other solutions require monthly hosting, support, and maintenance fees. With the wide variance in applications, it is important to be educated when making this important decision.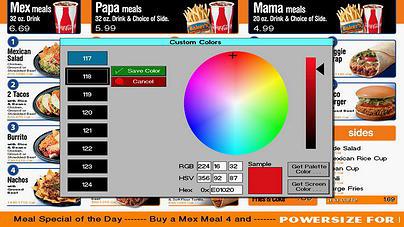 Whatever your particular project goals may be, we encourage you to find a digital signage software or restaurant menu software solution which will have the ability to be scaled to fit your growing project needs. Whether your network is managed on the cloud or you decide to use your own controllers to host your display screens, you will want to ensure the solution you use has been tested and will meet the needs of your business as it expands. ElectroMenu® digital signage software and restaurant menu software has been tested and built tough for unlimited scalable expansion.