Online Ordering – Accepting Payments
Take payments securely with flexible options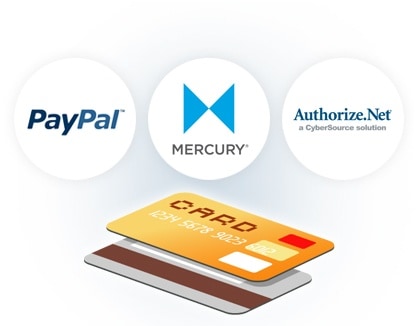 Credit Card Processing
Make it easy for your customers to pay online with credit card by accepting payments through your online store. With PCI compliant payment processing, payments are sent directly to your processor and then deposited into your bank daily. We never hold your money, and you can accept payments using 5 major pre-integrated payment gateways. Contact us to learn more.
Setup other payment options for shoppers like Cash, and allow custom payments like Check, House Account, or Meal Card. We give you the options to create your own payment options with no limits, so you can be accenting payments and you never lose a sale.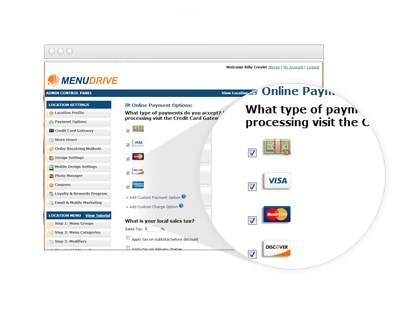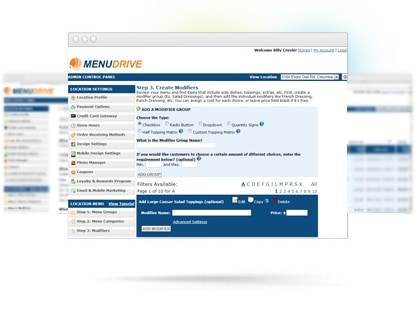 Custom

Charges
Does your local area require any special taxes or fees? Maybe, you'd like to provide a bagging or processing charge on orders. Whatever the case may be, you have full control to create the custom charges that fit your operations.