Online Ordering – Mobile Apps
Your very own iPhone and Android Apps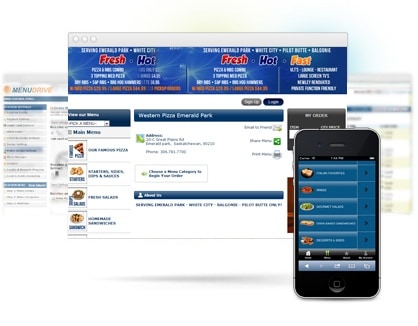 Branded

Experience
Not only can you keep up with your busy customers with mobile ordering, but you can continue your store's branding to their mobile devices. Personalize your mobile ordering apps using your own logos and colors, and add custom buttons to link to other websites. Make your mobile ordering unique. Make it yours!
Ordering on a mobile device does not have to be limiting. With an interactive design that looks and feels like an app, your customers can enjoy accessing your menu directly from their Apple or Android devices. They can find nearby stores, place orders, and manage their accounts – all from the palms of their hands.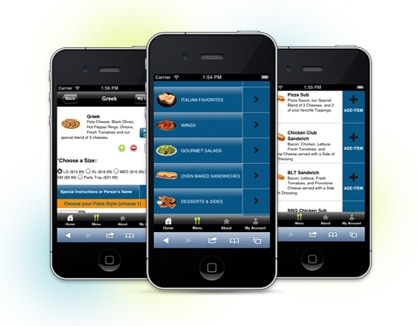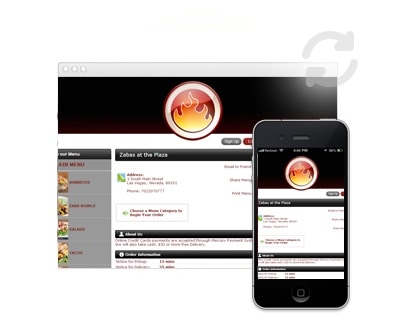 Automatic

Syncing
We're keeping mobile simple and quick for you. Once you create your online store, everything will be in sync. All your menus, hours, delivery zones, etc. will automatically be transferred to your mobile store. Make a change in the control panel, and see it instantly on your mobile ordering. Now that's time-saving!