Alune Premier High End Retail POS Solution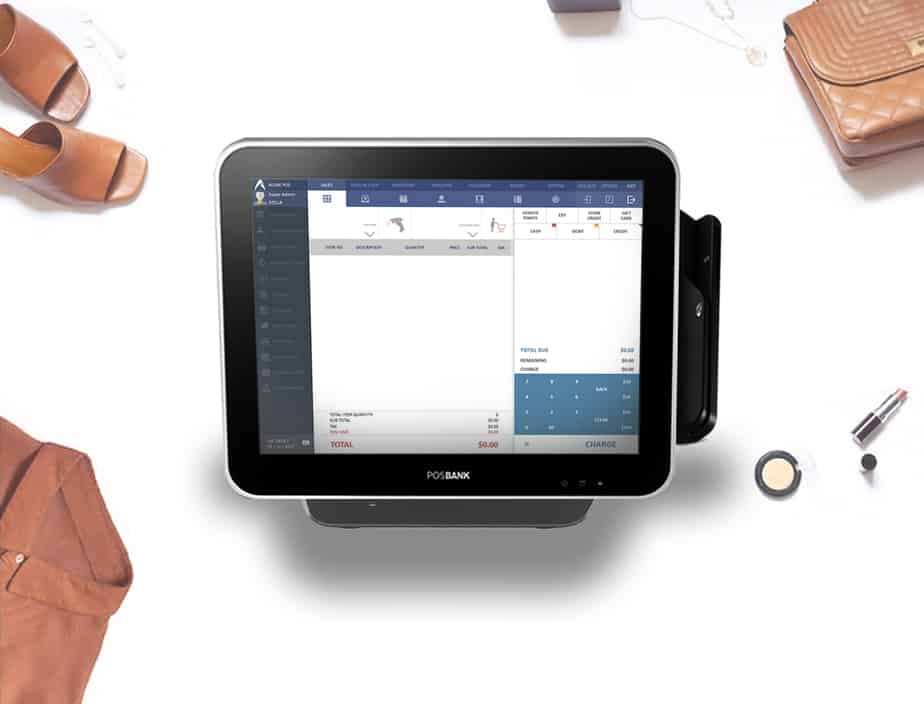 As an industry leading provider of Retail Management Solutions, ALUNE POS is committed to deliver a suite of integrated solutions for POS systems,
tailored to many retail business types, including E-Commerce and Wholesale.
ALUNE POS brings smarter solutions to all retailers who need rich functionality and flexibility at the lowest cost!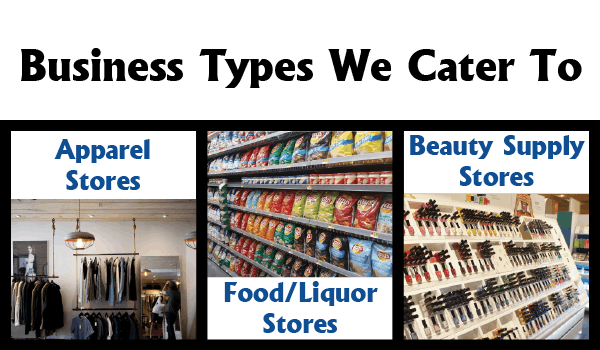 Apparel – Clothes, Shoes, Bags & Accessories
Own your own brand or got unique items? Want to create your own labels? So many sizes, too many colors, hard to keep up?
ALUNE POS gives you the freedom to personalize your item numbers, barcodes, receipts, sales coupons, and many other features to match your style.
You can also personalize your own item presets and add all the sizes and all colors of the season.
Plus, you can create various types of sales promotions and manage them through our PROMOS feature. Fabulous!
Food Stores – Grocery Market, Liquor Stores & Convenience Stores
Whether you own a market, liquor store, or café, ALUNE POS can easily adapt to your business type.
With our large database capacity, you can add as many items as you want, as well as, keep track of inventory levels and sales performance.
Use the 1-touch HOT buttons to save your best sellers and save time during the checkout process.
Coffee shops and fast food restaurants can set up items as combos and easily add those to the HOT Button feature.
Speed through the lunch rush and get the job done with less clicks. Bon Appétit!
Beauty Stores – Beauty Supplies
ALUNE POS lets you categorize the items and makes it easier to find by clicking on the category item in the sales feature.
Organize the item details, add photo, set up your vendors, keep track of costs and pricing, and you can also add the item location in the memo box, all found in the item inventory feature.
The vendor feature will help you keep track of your suppliers and P.O. Management will let you create purchase orders and manage supply order status.
Report feature will give a detailed transaction report and you can also see your best and worst sellers with the click of one button.
Multiple tasks, all in one ALUNE POS software. Simply beautiful!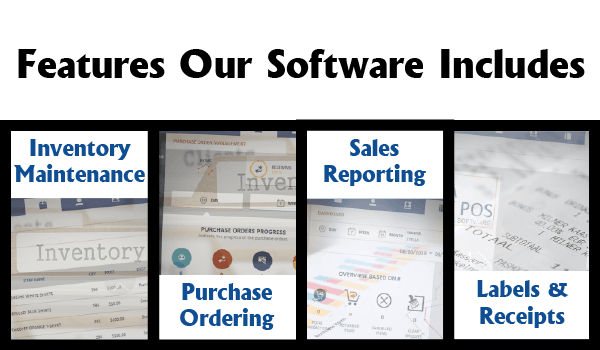 INVENTORY
From order placement to distribution, all aspects of inventory controls can be found here.
Inventory tab allows:

Manage items and review current status

Analyze total inventory count with speed and precision

Review current inventory levels with purchase order dashboard

View item sales charts by time range; Day, Week, Month, Year

Personalize your own item Labels; Sticker size, Font size, Item name, Item description

Create coupons for your VIP customers
PURCHASE ORDER
Review and keep track of current status of placed stock purchases for new items.
Create items in inventory setting first and then proceed to add purchase orders.
Functions in the P.O. Dashboard includes:
P.O. Status: Overview order status
P.O. Management: Organize supply and/or inventory purchase orders

Saves time for future re-orders

Organizes vendor information

Helps keep track of cost of products
SALES REPORT
The most important factor in running a business is understanding how your company works.
Being aware of such important details can help you forecast and prepare ahead of time and
will also help you identify current and/or potential unnecessary expenses.
Each of the features in the report function focuses on each of the main functions that is
provided with the Alune POS software. Not only does it speed up management access
to full operations report, but it can also help you compare prior data history.
Normally, creating inventory reports and sales report take numerous people and it very
time-consuming to complete such tasks.
Alune POS makes that task as easy as the click of a button.
You will be able to have access to all these reports under the report main page:

Sales

Statistics

Employee

Attendance

Inventory

P.O. Process

Customer
All Sales Reports can be viewed in detail by clicking in general. Here, management will be able to have a greater understanding
about each transaction occurred. All transactions appear together, and by doing so, management is able to have an overview
of all payment transactions, including returned items, cancelled items, and number of damaged returns.
LABEL & RECEIPT
Personalize your own item labels:

Choose font size and style

Choose sticker size

Add item price, UPC/QR barcode

Add item name and description
Personalize your receipts to your fit your style:

Add address, letter head, graphics, logos

Coupons (in settings) can be printed onto receipt
Receipts can be separated as:

Regular receipt

Return/Store credit receipt