Poynt Terminal
What is the Poynt Terminal? It's a sleek, all-in-one, smart terminal that accepts: magnetic stripe cards, chip cards (EMV cards), and contact payments such as Apple Pay (NFC). It includes a customer display (for pin, signature, tipping and more), a built-in printer, 7″ touch screen, great mobility, plus a lot more!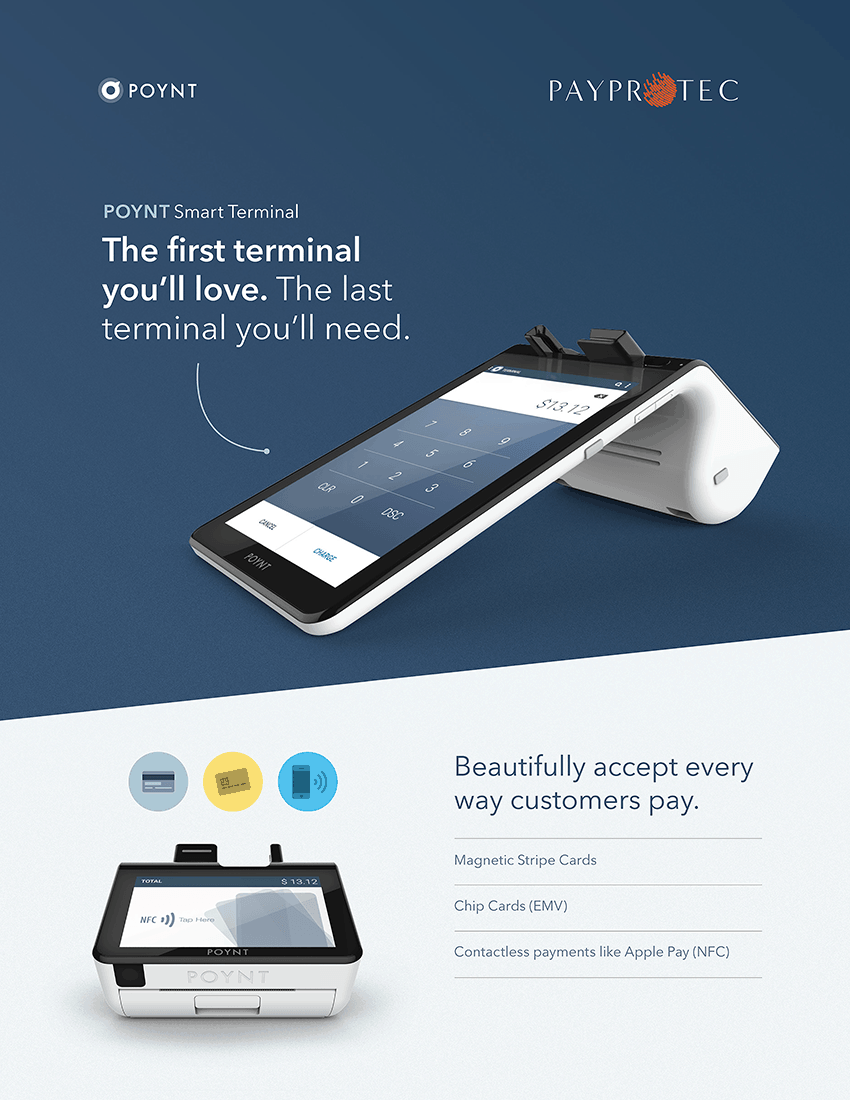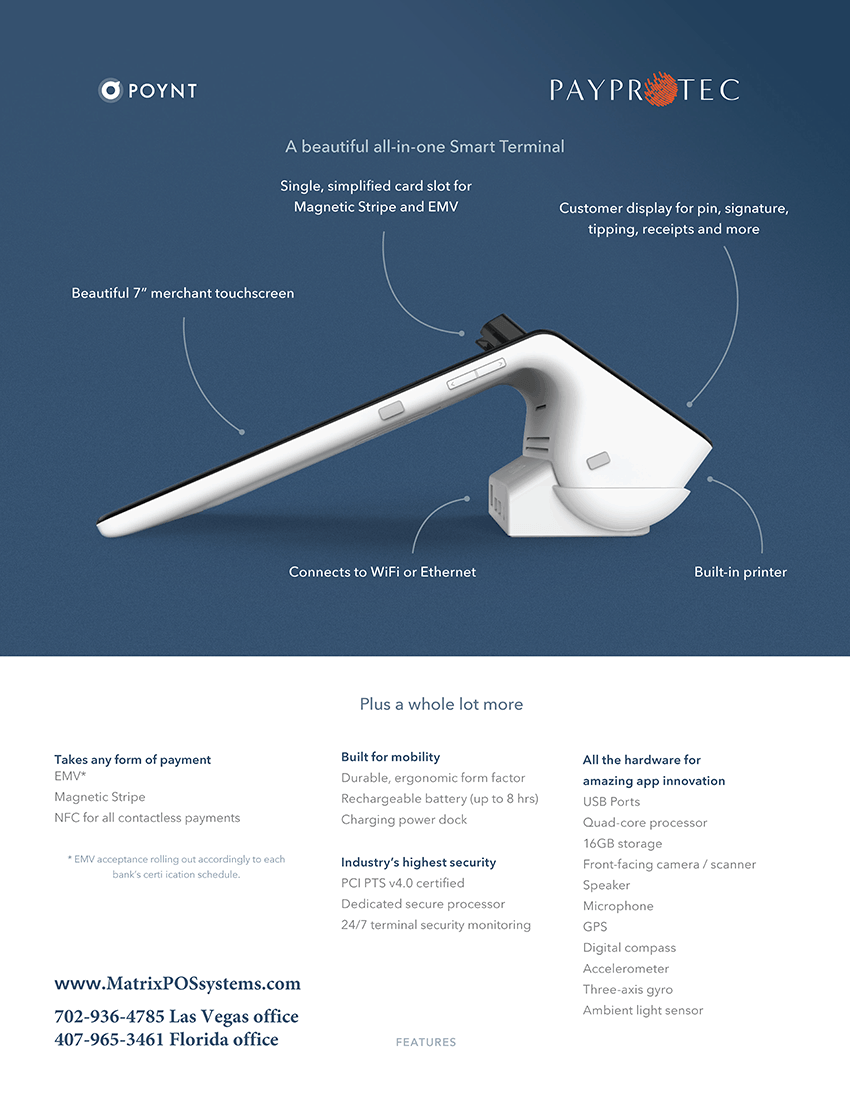 Buy the Poynt Terminal NOW for only $549.00!
Make sure to call our company if you are already in business!
You may qualify to get this terminal for FREE!
CALL NOW: (702) 936-4785