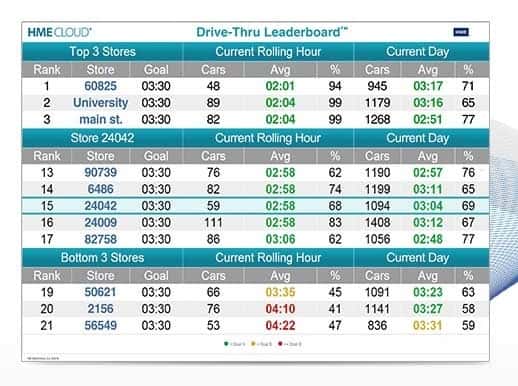 Drive-Thru Leaderboard
The Easy-To-use Multi-Store Employee Motivational Tool
Improve performance and revenue across your entire enterprise with the all-new Drive-Thru Leaderboard. Compatible with the ZOOM® Timer System, the Leaderboard compares and ranks each store's Key Performance Indicators (KPIs), creating a friendly competition that motivates employees to improve their ranking.
View store performance rankings side-by-side with your ZOOM Timer data to:
→ Improve speed of service
→ Increase staff productivity
→ Enhance customer service
→ Increase revenues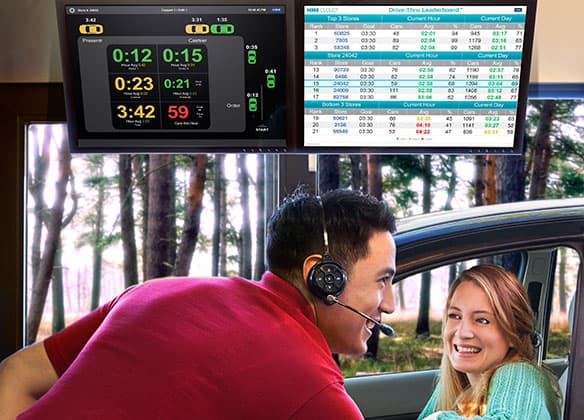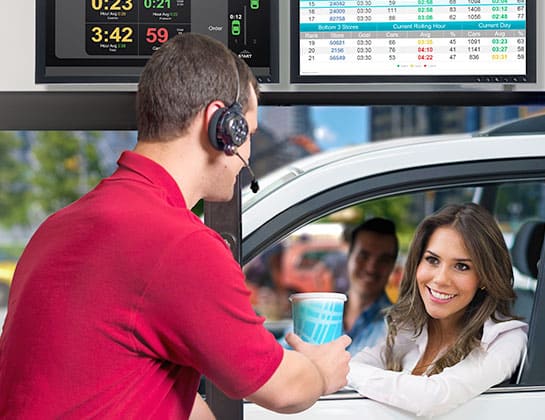 Easily Compare Performance Across Multiple Stores
Compare KPI's across your entire enterprise to inspire friendly competition among stores. The large, easy-to-read display enables employees to see at a glance:
→ Current store performance rankings
→ Number of cars served per hour
→ Hourly speed of service averages
→ Average metrics for the day
→ Percentage of goal achieved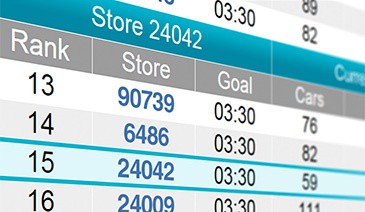 Deliver the Optimal Experience with DTOS
Drive-Thru Leaderboard is an essential component of Matrix POS's Drive-Thru Optimization System (DTOS), which also includes the ZOOM Drive-Thru Timer and Matrix POS CLOUD. DTOS fully optimizes your company by providing your crew, managers, and supervisors the information needed to drive sales and increase car counts.
The customizable ZOOM dashboard display helps crewmembers view service times and key performance indicators in real-time. Managers can track car counts, pace of service, and easily identify and fix issues in order to keep your drive-thru at peak performance.
Run your drive-thru with ZOOM and:
→ View a real-time picture of what's happening
→ Easily pinpoint areas of improvement
→ Set goals and track pace in real-time for faster service
Monitor your entire organization from anywhere you go with Matrix POS CLOUD. Simply use your online account to view and compare the performance of each store in real-time. Operators can identify top- and underperforming stores, and drill down to the details to find areas of improvement with just a few clicks.
With Matrix POS CLOUD store operators can:
→ View and compare metrics for all your stores in one view
→ Make a real-time analysis of your entire operation with customizable reports
→ Access remote software upgrades, support, and more!