Matrix POS CLOUD® Drive-Thru Enterprise Management
Matrix POS CLOUD®
Drive-Thru Enterprise Management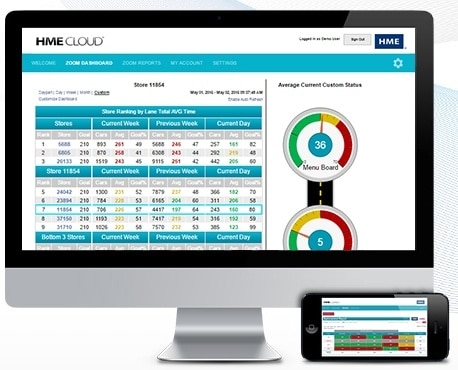 What is Matrix POS CLOUD?
Matrix POS CLOUD® works as a central storage place for all your ZOOM® timer data. This simple remote management system also works with your Matrix POS drive-thru headset systems. Matrix POS CLOUD users can access information from one or multiple stores and visually compare drive-thru performance. Now you can identify bottlenecks with ease and take action instantly as well as manage message center greetings and reminders for all your stores. One simple log-in provides access to all your timers and drive-thru headset systems— saves time and ensures consistency from store to store.
With in-depth drive-thru timer reporting, multi-store dashboards, and the ability to change settings on the fly, Matrix POS CLOUD offers more control over your stores than ever before. Free and Premium subscription levels allow you to choose how much you want to see. Access ZOOM settings and your live ZOOM dashboard for free, or upgrade for all that and more! Get connected and take control with drive-thru enterprise today.
Matrix POS CLOUD Benefits at a Glance:
→ Pinpoint growth opportunities for improvement in each store
→ Quickly view your whole operation with multi-store dashboards for easy comparison of performance data
→ Update settings for your ZOOM timer and the drive-thru headset systems from virtually anywhere
→ Automatic upgrades keep your stores' software current
→ Get the right help when you need it with a remote connection to tech support

Matrix POS CLOUD Features for ZOOM Drive-Thru Timer System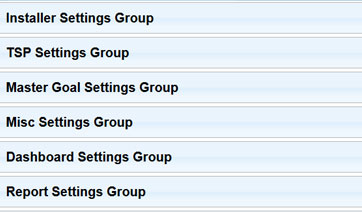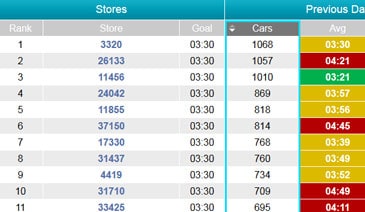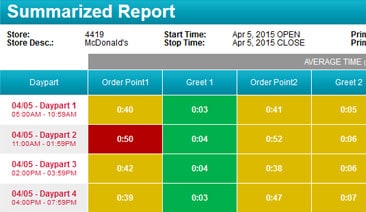 View Multi-Store Dashboards
Matrix POS CLOUD allows you to remotely connect to all of your in-store ZOOM drive-thru timer systems to adjust settings with just a few clicks. Easily change day parts or goals from anywhere to keep all of your stores running at peak efficiency.
View real-time data from all of your stores compiled into easy-to-read comparison visuals, including goal percentages, number of transactions, average service time, and many other key data points. Customize your dashboard by daypart, day, week or month and display the metrics that matter most to you.
The Reports feature on Matrix POS CLOUD provides you with an in-depth analysis of what's happening in your store in real time. Generate reports by day, week, or even month in an easy-to-read tabular format.
Receive Remote Tech Support
Now with Matrix POS CLOUD you can receive free ZOOM software upgrades with the click of a mouse. Get the newest and greatest just for having a subscription to Matrix POS CLOUD.
Always have help at your fingertips with  remote tech support. Now HME trained technicians can access your ZOOM device remotely to more easily assess the problem and find solutions faster.
Create a competitive environment among multiple stores to increase staff productivity and improve customer service. Compare and rank key performance indicators across your entire enterprise, and motivate employees to improve their overall ranking and speed of service.


Created with Compare Ninja
Fully Optimize Your Drive-Thru with DTOS
Matrix POS CLOUD is an essential component of Matrix POS's Drive-Thru Optimization System (DTOS), which also includes the ZOOM Drive-Thru Timer and Drive-Thru Leaderboard. DTOS delivers the optimal drive-thru enterprise experience by providing your crew, managers, and supervisors the information needed to drive sales and increase car counts.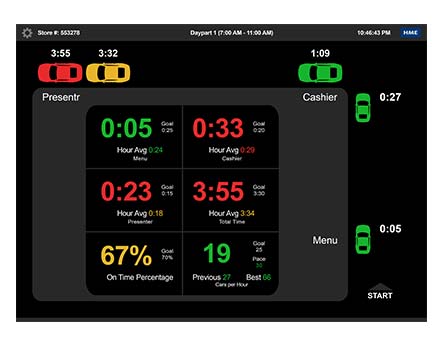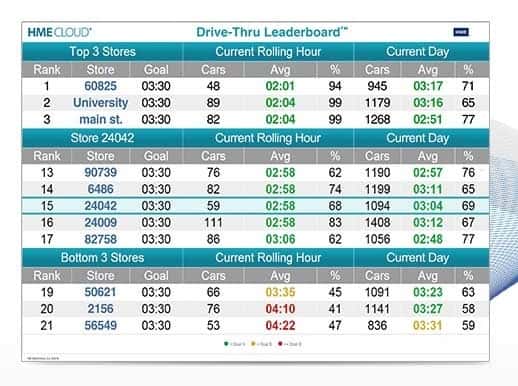 ZOOM Provides Real-Time Metrics for Immediate Results
View real-time drive-thru service times and key performance indicators on the customizable ZOOM dashboard display. Managers can easily diagnose and fix issues, track car counts and pace of service to reach, and maintain, peak performance.
Stores equipped with ZOOM can:
→ Experience complete visibility into drive-thru operations
→ Easily identify bottlenecks and quickly make adjustments
→ Set goals and track pace in real-time for faster service
Motivate Employees to Increase Speed of Service with Drive-Thru Leaderboard
Take your customers' drive-thru experience to a new Level when you create a speed of service competition across all of your stores. Drive-Thru Leaderboard highlights speed of service for all of your stores and ranks each one based on performance. With Drive-Thru Leaderboard, employees are motivated to improve speed of service, productivity, and customer service as they strive to improve their overall ranking.
Pair your ZOOM Timer data with Drive-Thru Leaderboard to:
→ Engage employees in a multi-store competition, leading to faster speed of service
→ Enhance the customer experience
→ Improve your bottom line